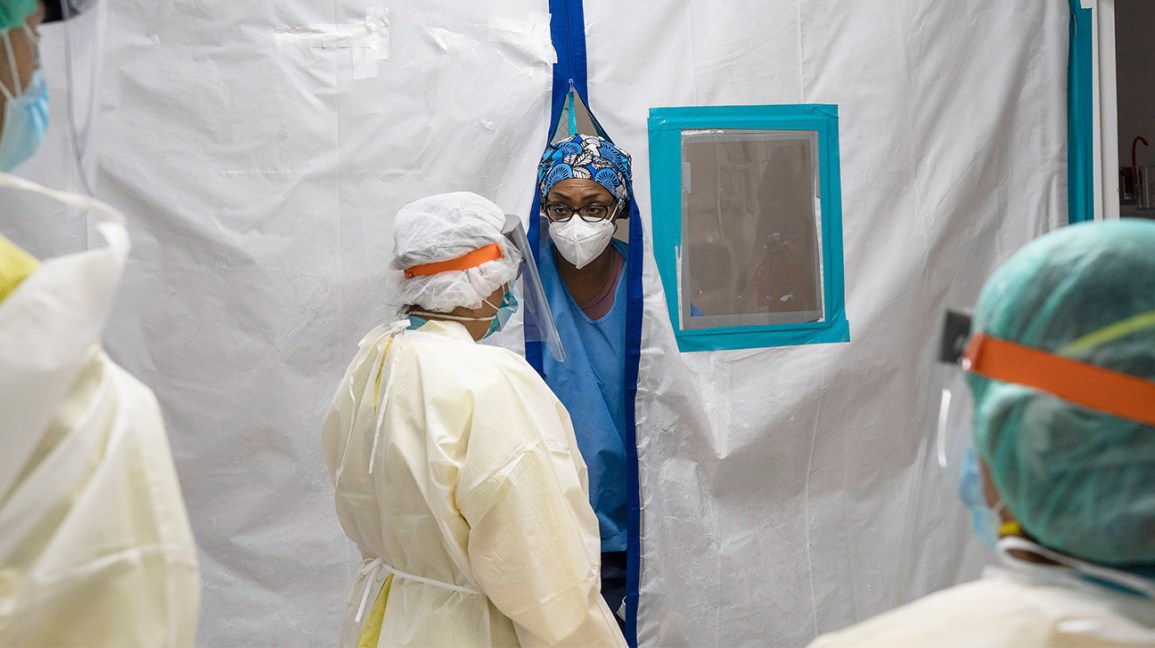 The investigation by The Guardian has revealed that most government hospitals in the country, especially in Lagos State, have been overwhelmed by the upsurge of COVID-19 patients needing intensive care with oxygen support to survive.
The daily rise in cases and deaths in the second wave has made some persons and groups to call for another lockdown, as obtained in United Kingdom (UK) and other climes.
Also, The Guardian investigation revealed that there is alarming demand for oxygen in most public hospitals. It was reliably gathered that the second wave infection has brought about increased demand for oxygen at isolation centres across the country. Three hundred cylinders of gas are said to be used daily in Lagos isolation facilities, with a critical patient needing about six cylinders of oxygen within 24 hours.
The situation has raised so many questions than answers as to how many active isolation centers are there across the country and what is the country's daily oxygen need for effective oxygen therapy, what efforts the Federal Government is making to increase oxygen generation in-country and what is the state of oxygen availability.
However, The Guardian gathered that the collaboration between the Lagos State Government and Bill and Melinda Gate Foundation brought about the Lagos Oxygen Plant within the premises of the Infectious Diseases Hospital (IDH), Yaba.
But the oxygen generator in Gwagwalada, Abuja, provided by the Nigerian National Petroleum Corporation (NNPC), can generate only four cylinders of oxygen a day, while the supply made by the Nigeria Air Force from Yola, Adamawa State, is still very far from the needed quantity.
Many wonder whether there are ongoing collaborations between the government and the private sector to increase the oxygen plants or import to make up.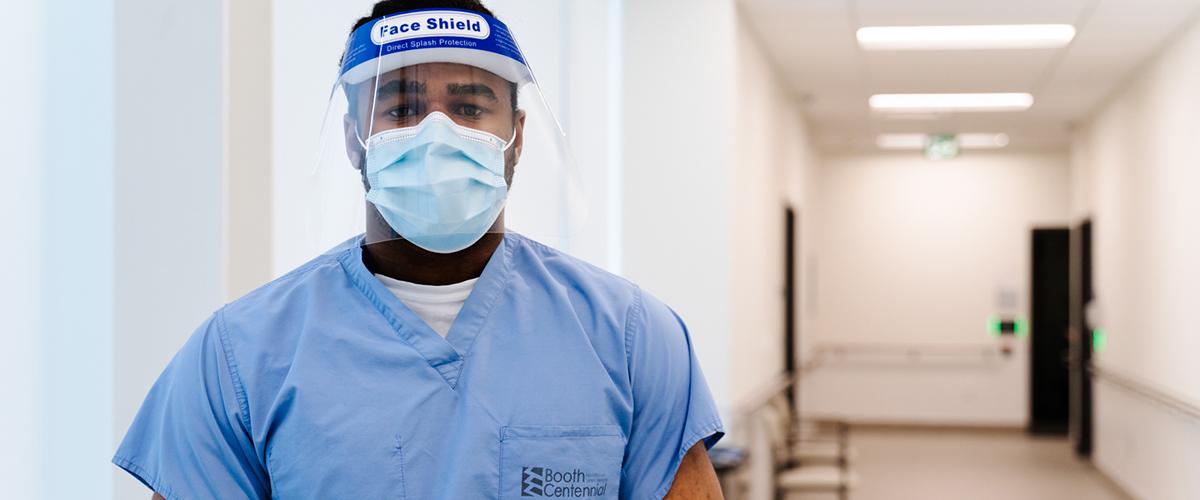 Reacting to the development, Director General, Nigeria Centre for Disease Control (NCDC), Dr. Chikwe Ihekweazu, told The Guardian yesterday: "The fact is that there is no silver bullet to stop the increase in the number of COVID-19 cases. We need a combination of various solutions to do this.
"There is evidence that 'lockdowns' can slow COVID‑19 transmission by limiting contact between people. However, there is also a profound negative impact this can have on individuals, communities, especially in our social and economic life.
"Our goal at NCDC and the Presidential Task Force (PTF)-COVID-19 is to recommend solutions that mitigate the risk of spread of COVID-19, with limited impact on other aspects of society."
Ihekweazu, who is also an epidemiologist, urged Nigerians to adhere to public health and safety measures, noting: "We do not want to return to a total lockdown and can avoid this if we all take responsibility.
"Please, wash your hands regularly, avoid mass gatherings, wear a facemask properly and adhere to other public health and social measures. We must protect ourselves and our country."
On challenges of treatment access and cost, especially on the availability of oxygen for patients in Intensive Care Unit (ICU) in Lagos, Ihekweazu said: "The Lagos State Government, Federal Ministry of Health and PTF-COVID-19 have been working hard to meet increasing case management needs, following the increase in the number of cases. Despite the high cost of care, the government has continued to provide this free of charge in public treatment facilities.
"We recognise that the provision of oxygen is a challenge, given the number of people who need this for care. However, both Lagos State and Federal Governments have prioritised the establishment of additional oxygen plants and distribution across treatment facilities."
On oxygen demand surge and COVID-19 management, a clinical researcher at the Nigerian Institute for Medical Research (NIMR), Yaba, Lagos, Dr. Dan Onwujekwe, said, "I wish logistics planning and management shall improve in Nigeria. Most times, the country's level of preparedness for emergency situations is severely defective or deficient. Concerted response and early intervention at home and in healthcare settings may reduce the overwhelming demand for oxygen therapy.
"I am worried that patients have to get to these advanced stages of COVID-19, because permanent damage to body systems might have occurred and persist as a post-COVID-19 syndrome. Again, the solution is prevention, prevention, prevention!"
According to the Medical Director of Medical Art Centre (MART) in Maryland, Lagos, and President of African Fertility Society (AFS), Prof. Oladapo Ashiru: "It is a very sad situation in our country. COVID-19 has been around for almost one year and we do not have comprehensive strategic measures to tackle it.
"Ideally, there should be several priorities in place for this pandemic, ranging from preventive, promotive, early diagnosis to categories of therapeutic measures. Each of these priorities must be driven and facilitated by the government.
"Alas, it is not the case in Nigeria. Oxygen production in Nigeria is not in abundance. Even now, most of the infrastructure support for the pandemic, including oxygen, is being provided for by the private sector.
"Lagos State Government stands out in trying to provide such support at a reasonable cost, but for the private centers, many more would have died from the pandemic.
"One would have expected by now that funds would have been provided by the government to partner with a country like China to bring in Respirators, CPAP (Continuous Positive Air Pressure) oxygen machines, several oxygen generating plants, and other support systems. Some of our friends have died due to lack of oxygen."
On the issue of another lockdown in Nigeria, Ashiru said: "The issues of control are straightforward. Today, the number of COVID-19 cases in China is 87,000, 57,000 in Ghana and 103, 000 in Nigeria. Lockdown is not the solution; the way out is to enforce the use of complete facemask and social distancing.
"There must be zero tolerance for parties and nightclubs. Just as the Thanksgiving holiday created another spike of COVID-19 in the US, in Nigeria, the current spike we are witnessing is as a result of several holiday visitations from US, UK, Europe and South Africa; they have all come and gone.
"Lockdown now is like closing the barn after the horse has bolted. We need to prevent more spread by educating our people effectively on the consequences of social gathering and not wearing masks."
Ashiru, an adjunct professor at the University of Chicago, Illinois, US and joint pioneer of In Vitro Fertilisation (IVF) in Nigeria, added: "At the Academy of Medicine Specialties of Nigeria, we release fact sheets to deal with the pandemic. One would expect that such preventive measures would be given wide coverage through radio and television.
"Right now, the best information is coming through the social media by private citizens. The situation is so bad now that only the wealthy people can afford to pay the huge sums in the private hospital and if they are lucky, they survive. Many still end up losing their lives after dropping the millions of naira.
"As for the poor masses, the situation is very hopeless. The government seems overwhelmed by the pandemic, but it is not too late to reverse the trend. Immediately after the pandemic broke out in China, the government assembled a team through Zoom to publish the various guidelines and protocols to confront the pandemic. Everyone wears a face mask. It is not a joke; it is a life-saving device."